HOW TO FIX/REPAIR HEADPHONE SPONGES - WITHOUT BUYING NEW PADS
If you own a pair of wireless headphones such as the Anker q30 or anker q40, regardless of your headphones brand and type. After a while the sponges start to wear, tear and rip off, leaving you with a nasty look as depicted in the image above.
The solution is usually to purchase a set of new headphone pads. This is, if your headphone pads are replaceable. Most headphone pads for premium headphones are usually replaceable. However you might have to order those online. Depending on your location, this might take sometime. Or maybe you have decided to be cheap, like me, and do not want to buy a new set of headphone pads because why not? if aesthetics is not an issue for you.
The best solution is to hand sew the sponges, and no do not use super glue, that usually gives a nasty look and some super glue react with the sponge.
While sewing the sponges ensure you sew both the sponge and the leather on top for maximum durability. Also ensure you you sew in hops to close down the large opening. Its good practice to sew the full headphone pad even if the tear is just a small section.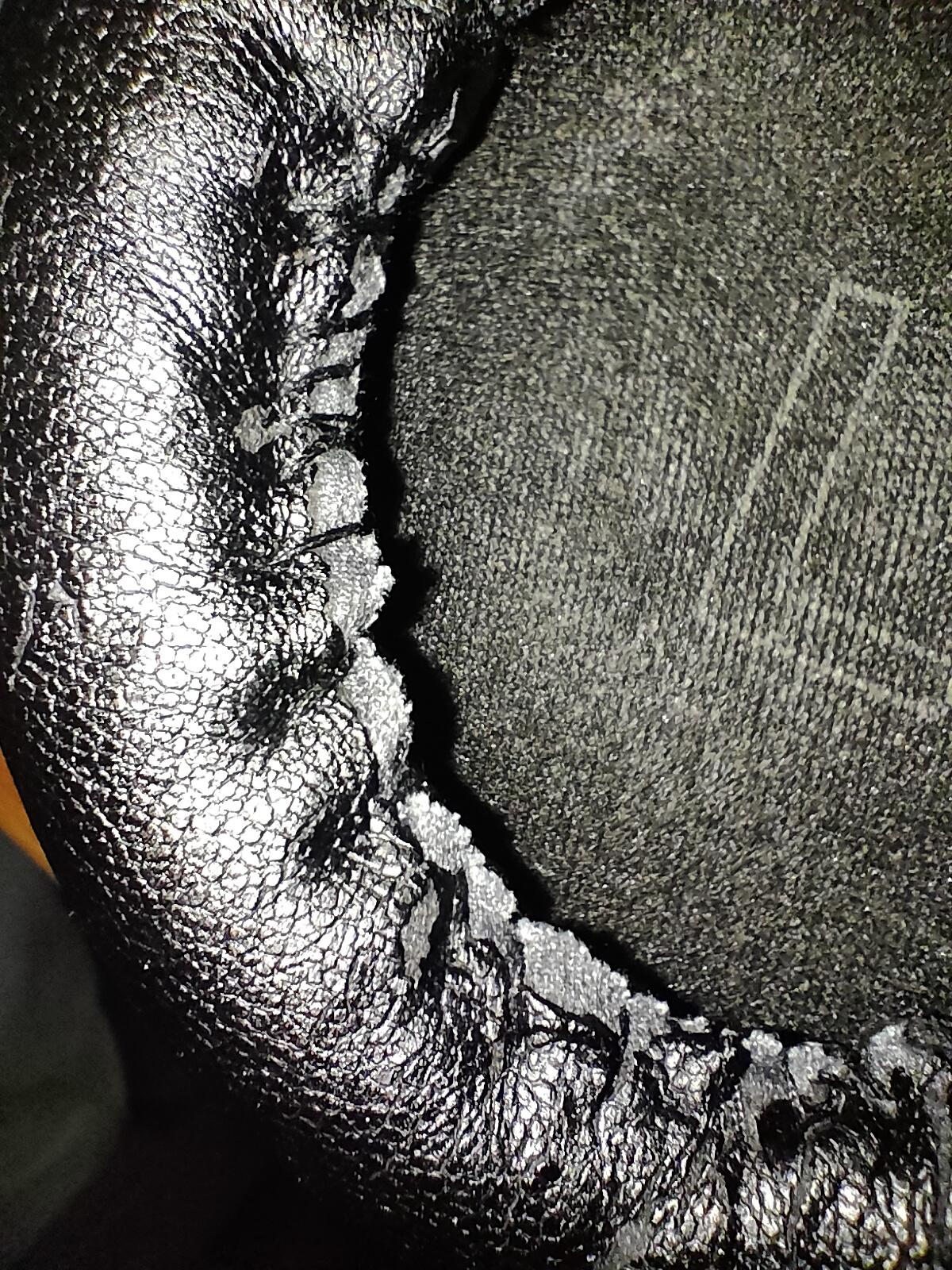 Conclusion
The end result is not usually perfect depending on how keen and good you are at sewing. However the gapping is usually closed and the look is not that bad.